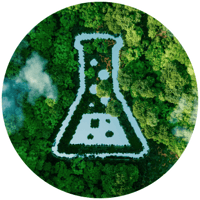 INNOVATION DAYS 2022
Sustainability in Cosmetics
|
24-25 May 2022
Increasing ethical consumerism, environmental and socio impacts, resource efficiency all have intensified attention to sustainability aspects in the cosmetic industry. And, the topic is quite challenging due to possible lack of performance, instability, and aesthetic limitations normally associated with alternate ingredients.
The Innovation Days is a global online event organized by SpecialChem, that brings you the latest trends and innovations in the cosmetics and personal care industry to support your sustainability goals.
The Innovation Days 2022 edition will take place on 24-25 May 2022. Join industry experts and attend interactive live webinar sessions from your office, lab or home office!
The event is free of charge.
Opening session - Welcome and introduction
Tuesday, May 24th 2022
7:00 AM (EDT) | 1:00 PM (CET)
by Dr. Barbara Olioso, Managing Director, The Green Chemist Consultancy
An active ingredient supplier becomes more sustainable: case study
Harald van der Hoeven
Director Product Design and Development, CLR Chemisches Laboratorium Dr. Kurt Richter GmbH
May 24th 2022
8:10 AM (EST) | 2:10 PM (CET)
Innovative and sustainable 100% solvent-free liquid colorants



Sumedh Ganu
Global BU Head – Home & Personal Care - Soujanya Color

May 24th 2022
9:10 AM (EST) | 3:10 PM (CET)
Multifunctional antimicrobials that protect the bulk and respect the microbiota
Joaquim Jover
Sales Manager - JOVER SCIENTECH SL

May 25th 2022
9:10 AM (EST) | 3:10 PM (CET)
Recasting synthetic heroes: achieving excellent sensory with natural alternatives to synthetic mainstays
Anna Howe
Applied Technology Manager, Evonik Nutrition & Care

May 25th 2022
10:10 AM (EST) | 4:10 PM (CET)
Join our panel discussions at the end of each day with industry experts sharing and discussing challenges to achieve sustainability in the cosmetics and personal care industry.
How to join the panel discussions?
If you are registered to any of the webinar from the Innovation Days 2022, you will receive an email with a link to access the panel. Simply click on the link in the email to attend!
Become a speaker at the Innovation Days - Sustainability
Are you a specialty chemical supplier for the cosmetics and personal care industry, wanting to showcase your latest innovation?
Become a speaker at the SpecialChem Innovation Days 2022 and join our panel of experts. Slots are limited, book yours now!